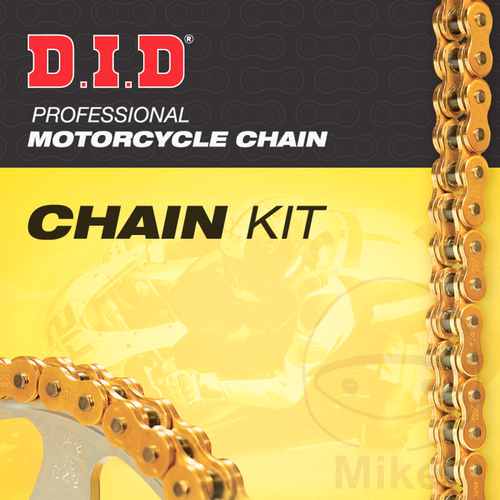 Please Check Motorcycle Fitment Data Below
DID chain set consisting of a DID chain, a sprocket and a pinion. 
DID is an OEM of many Japanese and European brands. Leading racing teams in the
Road and off-road sports rely on the technology of DID. 
DID VX2:
The development of the successor to the tried and tested VM is also based on the long - term
Experience of DID in the MotoGP and fulfills the highest demands through the use of the patented X-rings. 
Compared to its predecessor, the VX2 has a much higher tensile strength and running performance. 
- high durability and low friction due to patented X-ring
Model Codes :974249 0169 271273
Contents:1 Set
Motorcycle Fitment Data
Yamaha XT 660 R 2005
Yamaha XT 660 X 2005
Yamaha XT 660 Z Tenere 2008
Yamaha XT 660 ZA Tenere ABS 2012