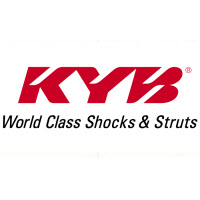 Kayaba KYB Shocks Absorbers, Springs & Protection Kits
Kayaba KYB is one of the largest makers of shock absorbers in the world. The company was founded in Japan in 1919 and has become one of the most trusted brands making shock absorbers and air suspensions in the market.
Power regulated front forks by KYB have a rear cushion unit (RCU) which offers adjustments to the suspension, the adjustments can be made by a push of the switch.
KYB have a range of motocross springs in which the traditional metal springs have been replaced with pneumatic air springs that give better shock absorption when compared with the OE springs fitted on your bike.
YKB Front forks for streets AOSâ…¡+DLC are a front fork developed by YKB for superbikes, they have a separate air and oil system which produces outstanding performance.
Rear Cushion Unit (RCU) provides enhanced comfort and soaks up vibration and shock while riding. The shocks have been finely tuned to match your bike and offer unsurpassed comfort.