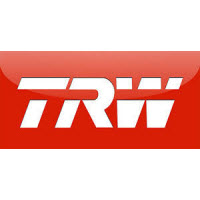 TRW The Company That Has Been Trusted For Over 100 Years
For over 100 years TRW has been at the forefront of the automotive industry. The history of TRW stretches as far back as Fords Model-T, TRW produced the wooden wheels for this iconic car. In 1928 the company designed the parking brake for Ford, by 1939 the company had moved into producing hydraulic braking systems and in 1952 TRW went into partnership with Chrysler to design and manufacture the modern power steering unit. Today TRW is recognized around the world and is synonymous with the production of quality car and motorcycle parts.
The range of TRW products are vast and far-reaching with many patented innovations in motorcycle safety and security. TRW has a comprehensive range of organic and sintered motorcycle brake pads and shoes, the range covers over 6000 motorcycles, scooters, ATVs and mopeds, with 12 different friction compound, you can be assured of the perfect match. The rage of premium brake discs are an excellent accompaniment to the TRW brake pads and as with all TRW products they are made to outstanding quality and have innovative designs. The use of high-quality materials ensures strength and reliability, whilst the precision and care used in the manufacturing process guarantees the highest performance. The brake discs have an outstanding wear rate which is up to 30% greater when analyzed alongside comparable aftermarket discs. When changing you discs it is recommended by the manufacturer that you replace the bolts at the same time, TRW has produced a range of bolts and screw that conforms to OEM standards. You can buy the bolts in sets which come with the correct number of bolts requires for your vehicle, some versions have also been pre-installed with a thread lock for your convenience.
The range of TRW brake lines have been designed and made with the safety of the rider in mind. The standard steel braided brake lines have been produced to exceptional standards and have been made to replace the original brake lines without further modification, The company produces a range of standard lengths to fit over 1100 models of motorcycles & scooters. The company is constantly evolving and regularly produce new models for the latest bikes. The brake lines conform to TUV standards. The hoses come with a transparent cover as standard and the connections can be custom made with seven different colours to match your motorcycle.
If your motorbike has a hydraulic clutch system, TRW also make a large range of clutch cables using the same technology as the standard steel braided brake lines.
If you are looking for a non-standard brake or clutch cable, the company has the Varioflex system which lets you tailor the individual lines to suit your needs. You can choose from six different coloured connectors. The package comes with comprehensive instruction of how to easily modify the line to your exact needs. If you are looking for more information on TRW please click the logo above
Motorcycle Spares UK has an extensive range of TRW products that all come with a 1-year warranty and are shipped from the UK