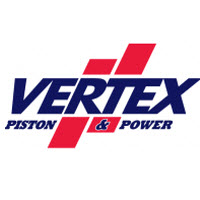 Vertex AMG GEL Motorcycle Battery
Vertex has a new range of batteries that are suitable for motorcycles, scooter, mopeds and motocross bikes. Most makes are covered in the range including Harley Davidson, Triumph, BMW, KTM, Honda and Suzuki.
The absorbent glass mat (AGM) battery AKA GEL battery is extremely popular amongst motorcycle riders because of its performance and price. AGM batteries are very robust and have an excellent lifespan compared with lead-acid batteries. The non-spillable motorcycle battery is made to precise standards and has been stringently checked before leaving the factory. The Vertex AGM GEL battery is comparable to leading brands such as Motobatt, Yuasa, Varta, and GS Batteries. Vertex AGM batteries have higher cold cranking amps (CCA) and lower discharge rates than the common valve-regulated lead-acid (VRLA) battery.
If you are looking for your new AGM motorcycle battery just type in your bike & "AGM battery" in the search bar above. All our batteries come with a 1-year warranty and are shipped from the UK.